On Tuesday, Twitter was hit with a second lawsuit this month alleging that it owes at least $500M in severance pay to former employees. This is the latest in a string of lawsuits resulting from Elon Musk's acquisition of the social media business.
In the proposed class action lawsuit that was submitted to the federal court in Delaware by Chris Woodfield, a former senior engineer for Twitter, it is also alleged that the corporation targeted older personnel for layoffs. This claim has not been made in any of the other pending cases.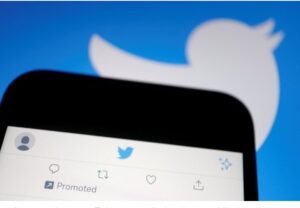 ---
Woodfield, who worked for Twitter out of Seattle, claims that the firm frequently assured employees that they would receive two months' salary in addition to other settlements in the event that they were laid off, but that he and other workers have not received the money even though the company made the promise.
Twitter hit with $500M lawsuit for the second time  after Musk purchased Twitter in October of last year, cost-cutting measures included the termination of more than half of the company's workers.
There is no longer a public relations department at Twitter, and when the firm was contacted via email for comment, they sent back an automated answer that included a feces emoji. In response to previous lawsuits, the corporation has stated that former employees who were let go have been compensated in full for their services.
A lawsuit with very similar allegations was submitted to a federal court in California last week, saying that Twitter owes former employees more than $500 million in severance pay.
Twitter has not provided a response to the lawsuit, which alleges that the firm violated a federal law that regulates employee benefit programs by failing to adhere to the provisions of a severance plan that was formed before to Musk's acquisition of the company. The case was filed against Twitter for allegedly violating the statute.
In their case, Woodfield accuses the corporation of both breaking its contract and engaging in fraudulent activity. In addition, Woodfield asserts that Twitter targeted him for termination due to the fact that he is a "older worker," even though his age is not specified in the complaint.
According to the lawsuit, Woodfield signed an agreement to arbitrate work-related legal problems that requires Twitter to pay the initial fees to allow individual cases to proceed. This agreement was required for Woodfield to be allowed to continue working at Twitter. He claims that he filed a demand for arbitration against Twitter at the beginning of this year.
But Woodfield asserts that Twitter has declined to pay the cost in his case, which prevents the proceeding from continuing. In a separate lawsuit filed earlier this year, hundreds of formerly employed individuals made the same argument. Twitter has stated that the staff in question did not submit the required papers.
Twitter has been accused of unfairly laying off women and workers with disabilities, failing to give advance notice of layoffs, and not paying promised incentives to its surviving employees in a number of distinct lawsuits. These allegations have been made. The corporation has dismissed the allegations as false.
Follow our socials Whatsapp, Facebook, Instagram, Twitter, and Google News.