Gina Raimondo, the US Secretary of Commerce, stated on Monday that she had discussed her concerns with the Chinese Commerce Minister Wang Wentao over a variety of business issues involving the United States, including Intel  and Micron.
During her wide-ranging and honest conversations with Wang, Raimondo disclosed to two reporters in a brief chat that she and Wang had also discussed the export limitations that China has set on gallium and germanium. She had a meeting with Wang that lasted for more than two hours, and then they ate lunch together for two hours.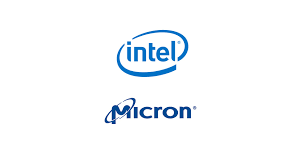 The US Secretary of Commerce in May stated that the United States "won't tolerate" China's effective prohibition on purchasing memory chips manufactured by Micron Technology (MU.O). She also stated that the United States is working closely with partners to address the issue of "economic coercion."
Read Also;Intel to invest $25 billion in Israel factory in record deal, Netanyahu claims.
After Intel was unable to obtain approval for its $5.4 billion acquisition of Tower Semiconductor from China's State Administration for Market Regulation, the company made the decision earlier this month to cancel the acquisition.
China is the leading producer of germanium in the world, accounting for more than sixty percent of the worldwide supply. In July, China declared that beginning on August 1 it will prohibit the export of eight items containing gallium and six products containing germanium that are used in the production of semiconductors, claiming grounds related to national security.
Earlier on Monday, Raimondo made the announcement that China has consented to the formation of a new official working group with the United States to discuss commercial matters.
The new commercial problems working group is a dialogue mechanism that involves officials from the governments of the United States and China as well as representatives from the private sector "to seek solutions on trade and investment issues and to advance U.S. commercial interests in China."
Read Also;Chipmakers, top US officials discuss China strategy, source claims
In addition, the United States and China have reached an agreement to hold technical discussions "regarding strengthening the protection of trade secrets and confidential business information," as stated by Raimondo. These negotiations will include subject matter experts from both countries.
Follow our socials Whatsapp, Facebook, Instagram, Twitter, and Google News.