On Friday, Elon Musk Claims that the mission of his upcoming artificial intelligence business, xAI, will be to "understand the universe."
over the first time that the billionaire discussed his vision for xAI, he did it over a Twitter Spaces audio chat that lasted for a total of 90 minutes and often meandered from issue to topic. These topics included the evolution of Earth and the fragility of civilization.
Musk claims that the mission statement for xAI would be "what the hell is really going on?" because the company's ultimate goal is to have a deeper comprehension of the world.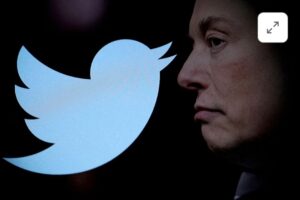 ---
Musk made the announcement about the foundation of xAI on Wednesday, shortly after he accused other businesses, such as Google and OpenAI, of creating the technology without taking into consideration the risks to humans.
The request for comments was sent to both OpenAI and Google, but neither company responded.
He stated that xAI, as an alternative to Microsoft, Google, and OpenAI, will work toward the development of a "good AGI." The term "artificial general intelligence" (or AGI) refers to artificial intelligence (AI) that can solve problems in the same way as humans can.
During the Spaces session, which got off to a late start because Twitter wanted to "tweak the algorithm" in order to advertise the chat to a greater number of users, Musk stated that his other firms, Twitter and Tesla, would collaborate closely with xAI.
The startup plans to train its AI models using publicly available tweets, and it may possibly collaborate with Tesla on the development of AI software.
Musk has stated that such a partnership would result in "mutual benefit" and potentially speed up Tesla's work on developing capabilities for autonomous driving.
In addition to this, he asserted that every AI company was training their models in a manner that he considered to be unethical by utilizing data from Twitter.
Musk, who has been a proponent of regulating AI, stated that he has pushed for meetings with White House officials and has recently underlined the significance of regulating AI in his talks with top government officials in China. Both of these actions were taken after Musk's advocacy for AI regulation.
Follow our socials Whatsapp, Facebook, Instagram, Twitter, and Google News.