Google lays off staff in their recent announcement, Google revealed its decision to reduce the workforce at Waze, the popular mapping app.
The company plans to merge Waze's advertising system with Google Ads technology, a move that will result in job cuts. However, specific details regarding the number of layoffs were not provided.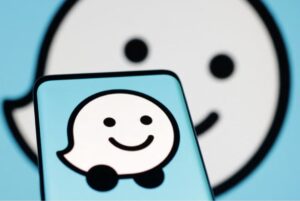 ---
The integration of Waze's advertising system with Google Ads technology is a strategic move by Google to streamline its operations and improve efficiency. By combining the two platforms, Google aims to enhance its advertising capabilities and provide a more seamless experience for advertisers. Waze, known for its real-time traffic updates and community-driven features, has gained a significant user base since its acquisition by Google in 2013.
The app's unique features have made it a popular choice among drivers worldwide. However, the decision to merge its advertising system with Google Ads technology suggests that Google is looking to consolidate its advertising efforts and leverage its existing infrastructure. While the announcement of job cuts is undoubtedly concerning for the affected employees, Google
To enhance the overall experience for Waze advertisers, a transition is underway to integrate Google Ads technology into the existing advertising system. This move aims to provide a more streamlined and effective long-term solution.
The decision to transition Waze's advertising system to Google Ads technology stems from the desire to offer advertisers a more comprehensive and efficient platform. By leveraging the advanced features and capabilities of Google Ads, Waze aims to enhance the overall advertising experience for its users.
The integration of Google Ads technology into Waze's advertising system will bring numerous benefits. Advertisers will have access to a wider range of tools and resources to optimize their campaigns and reach their target audience more effectively.
The robust targeting options available through Google Ads will enable advertisers to tailor their messages to specific demographics, locations, and Google recently announced that it has made changes to its team structure, specifically targeting roles related to Waze Ads monetization.
This decision comes after Google's acquisition of Waze, a popular navigation app, for approximately $1.3 billion in 2013. The tech giant stated that this update involves a reduction in the number of positions dedicated to Waze Ads monetization.
While Google did not provide specific details regarding the extent of the workforce reduction, it is clear that the company is making strategic adjustments to its operations.
Waze, known for its real-time traffic updates and community-driven features, has been a valuable asset for Google since its acquisition. The app provides users with accurate navigation information, including alternative routes and real-time traffic conditions, making it a popular choice among drivers worldwide. However, it seems
In December, Google announced its plans to merge the teams of Waze and Google Maps. This move aims to streamline operations and bring the two platforms closer together. As a result of this integration, Waze will become a part of the Google Geo division, which encompasses various real-world mapping products such as Google Maps, Google Earth, and Street View.
The decision to merge these teams reflects Google's commitment to enhancing its mapping services and providing users with a more comprehensive and seamless experience. By consolidating the processes of Waze and Google Maps, the company hopes to leverage the strengths of both platforms and deliver even more innovative features to its users. Waze, a popular navigation app known for its community-driven approach, will now be able to benefit from Google's vast resources and expertise in mapping technology.
This collaboration will likely result in improved accuracy and efficiency in navigation, as well as the integration of Waze's unique features into the Google Maps ecosystem. The Google Geo division, with the addition of Waze, will have an expanded portfolio of mapping products that cater to different user needs.
Google Maps, a widely used mapping service, provides detailed maps, directions, and traffic information. Google Earth offers satellite imagery and 3D views of the Earth's surface, allowing users to explore various locations
Earlier today, CNBC broke the news, reporting that Chris Phillips, the head of the Geo division, had sent an email regarding the matter. According to his statement, Google plans to inform advertisers and partners about this decision on Wednesday.
The specific details regarding how this notification will be carried out were not provided. However, it can be assumed that Google will likely utilize its existing communication channels to reach out to advertisers and partners, such as through email or notifications within their advertising platforms.
Follow our socials Whatsapp, Facebook, Instagram, Twitter, and Google News.