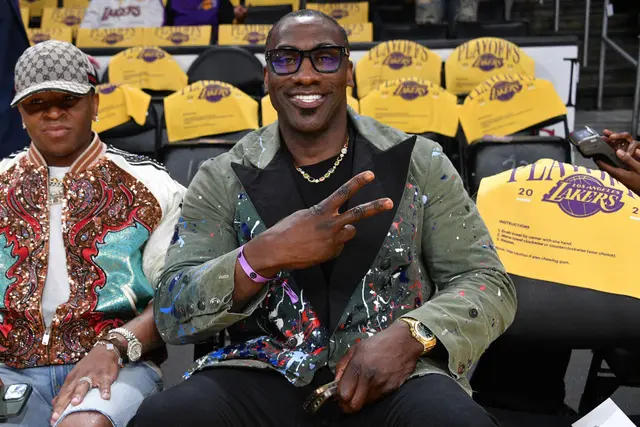 Shannon Sharpe formally left UNDISPUTED last month. The NFL Hall of Famer left the chat show he co-hosted with Skip Bayless after seven years. Additionally, it was said that Sharpe left Fox for better opportunities since his relationship with Bayless had apparently severely deteriorated. It remains to be seen, though, what exactly those "greener pastures" are.
Sharpe tried to keep it together on his final show. However, as things began to wind down, Sharpe couldn't hold back his emotions. "I'm here because of you," Sharpe said to Bayless, fighting back tears. "You've allowed me to share the stage with you. You allowed me to share the platform. The opportunity that you gave me, to become what I became, I'm forever indebted to you. I'll never forget what you did for me. You helped me grow more than you'll ever know."
Sharpe Hits Up The Cookout, But His Moves Are Yet To Thaw
In a video shared by The Neighborhood Talk, it appears that Sharpe hit up a cookout in the last few days. In particular, the video showed Sharpe joining in a group dancing the electric slide. The only problem is that Sharpe puts little effort into the moves and just sort of vibes around at the back of the group. While it is true that Sharpe got a hip replacement, that was in early 2022. The resulting comments meant that ribs weren't the only thing being grilled.
"He aint never been around so many black women since he was 18," one person noted. "Lmao he dance like a middle aged white man," another astutely pointed out. "He used to them football drills this a different type of steppin😂," argued a third. However, some argued that Sharpe wasn't the only person disrepecting the dance. "Oh no. Is it a simulation? Is it AI? Because I ain't never seen so many off beat black folks doing a slide in my life 😩." Furthermore, some argued that Sharpe's tendency to date white women couldn't even be used an excuse. "Can't even blame the white women because them folks love a good line dance too."
Follow our socials Whatsapp, Facebook, Instagram, Twitter, and Google News.