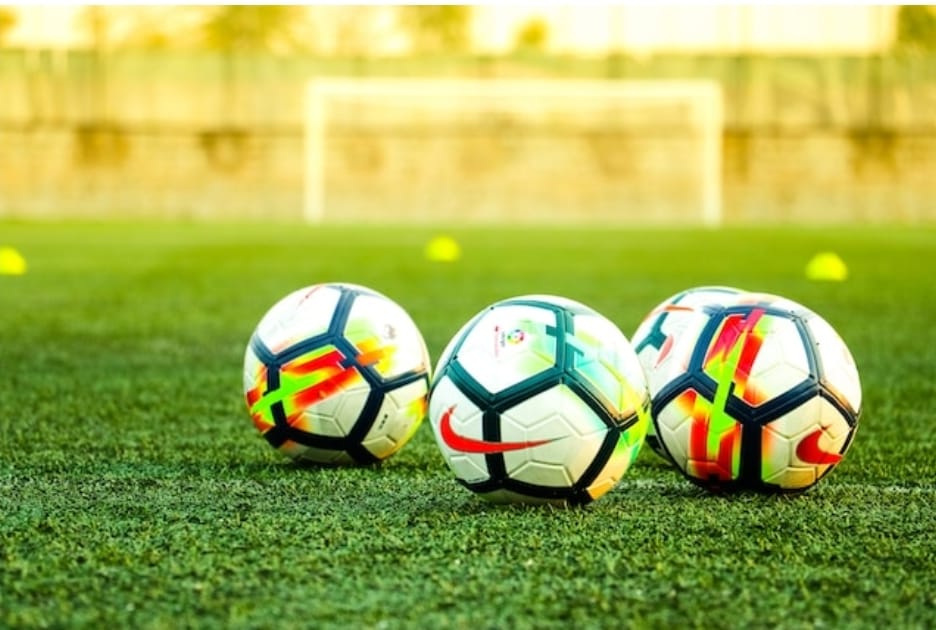 The Ballon d'Or is the most prestigious individual football reward out there, and fans of the sport are incredibly excited to see who will win the iconic trophy in 2023. As the date approaches, we decided to create this concise guide about the reward itself, and the potential winners of 2023 Ballon d'Or.
What Exactly Is Ballon d'Or?
The Ballon d'Or, also known as the Golden Ball, is an annual award that has been presented by the French magazine France Football since 1956. Between 2010 and 2015, it was temporarily merged with the FIFA World Player of the Year recognition, but the partnership ended in 2016. To this day, Ballon d'Or remains the most valuable individual reward for football players. Since football is basically the most popular sport in the world, there is a huge hype behind the reward and the potential nominees. In fact, fans are so excited about it that they are betting on the favourites to win the 2023 Ballon d'Or. Luckily for them, there are many platforms where they can find useful tips and odds that can help them pinpoint the players that are most likely to win. 
The Top Nominees
Check out the list of this year's favourites to win the prestigious award:
Erling Haaland – Manchester City
This talented Norwegian was the first player to win the Premier League Player and the Young Player of the Year awards during the same season. Therefore, it is no wonder that he might be the heir to iconic players like Messi and Ronaldo. This 22-year-old set records in his debut campaign in England by scoring a total of 36 goals, which is a Premier League record achieved by a player in a single season. Since he already scored 229 goals for both club and the country, he has a chance of breaking the all-time record of 837 set by Ronaldo.
Kylian Mbappe – Paris St-Germain
This amazing Frenchman has already contributed 98 assists and scored 212 goals during 260 games that he played since transferring from Monaco to Paris St-Germain in 2017. Mbappe also had a crucial role in France's triumph at the 2018 World Cup. Also, he scored a total of 38 goals during 88 appearances for Les Blues, which gives him second place on their list of all-time best scorers. 
Jude Bellingham – Real Madrid
Bellingham was one of the top performers at the last year's World Cup in Qatar. On top of that, he became the second most expensive English player of all time and the third most expensive teenager in history once he joined Real Madrid on a contract worth 103 million euros. In 2020, he left Birmingham City for Dortmund, and in the season 2022-23, he registered 14 goals and seven assists during his 42 appearances. In October last year, he made history by becoming the club's youngest captain at the age of 19. 
Vinicius Junior – Real Madrid
Vinicius Junior recorded 21 assists and scored 23 goals in all the competitions he entered in the season 2022-23, which puts him right behind Haaland and Mbappe when it comes to Europe's top-flight leagues. Thanks to his incredible talent and hard work, head coach Carlo Ancelotti described Vinicius as the most decisive player anywhere in the world, adding that he is the one who determines matches on a consistent basis. After he was put in the middle of a horrible racist incident, FIFA recruited Vinicius for a new anti-racism task force. 
Neymar – Paris St-Germain
At the age of 31, Neymar is definitely not a new face on the world's football scene, and this Brazilian's status as one of the greatest sports stars can hardly be disputed. As a supreme winger, he registered 35 goal involvements during last season, even though he missed the campaign's final three months due to an ankle ligament injury. In November last year, Neymar matched Pele's official goalscoring record of 77 points for Brazil.
When it comes to international football awards for individuals, nothing can even come close to Ballon d'Or, and fans from all corners of the world are excited to see the recipient of the trophy in 2023. All the above-listed nominees are excellent players, and we hope that the best one wins. 
Follow our socials Whatsapp, Facebook, Instagram, Twitter, and Google News.