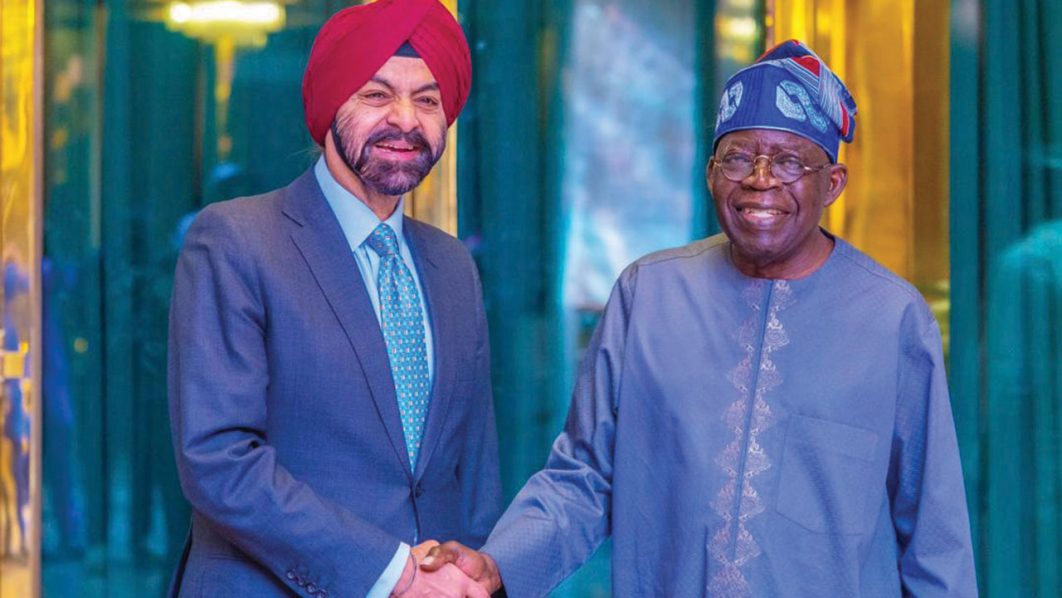 ---
'We'll Win Back Investor Confidence'
President Bola Tinubu revealed that a comprehensive forensic audit of the Central Bank of Nigeria (CBN) is underway. He also disclosed that a thorough overhaul of the Civil Service payroll would soon be carried out.
He made these disclosures while addressing an audience with the President of the World Bank, Mr. Ajay Banga in attendance, yesterday, at the Presidential Villa, Abuja.
Tinubu said "a very serious structural review of the Civil Service payroll" was necessary because he couldn't believe in the numbers he is seeing, noting that he once had a similar experience at the state level.
''The reforms are in tandem with Nigeria's Ease of Doing Business programme. We'll block all financial loopholes. The reforms will be targeted at the way we work, change of attitude and equally on educating our people. It's costly but we will do it,'' he said.
President Tinubu highlighted Nigeria's resilience and intellectual prowess, and implored the Bretton Woods institution to view the country as a significant player within the global community, not solely as a struggling economy.
''We stand as a vibrant and educated society, seeking to avert chaos through strategic interventions. Your proactive engagement aligns with our quest for partnership, and together, we shall pursue mutual benefits that enrich us all,'' he said.
On poverty alleviation, the President called for more increased support from the World Bank, expressing optimism for a productive collaboration between Nigeria and the World Bank that will lead to mutual benefits and sustainable progress.
He also discussed the ongoing efforts to address issues such as subsidy removal, foreign exchange mismanagement, exchange rates, inflation, liquidity, and debt management.
In a statement by Special Adviser to the President, Media & Publicity, Ajuri Ngelale, President Tinubu also shared insights into his administration's substantial reforms, including those aimed at consolidating improvements in Nigeria's oil industry, enhancing the Ease of Doing Business, and prioritising security to boost the country's revenue generation.
The President pointed out the importance of electricity generation for economic development, highlighting the turning of sod earlier today on the first phase (350MW) of the 1,350MW power generation project in Gwagwalada, Abuja.
The President explained that this project signifies the administration's commitment to a comprehensive approach, which encompasses power generation, distribution, energy transition, and tariff adjustments.
While calling for a positive partnership with the World Bank, President Tinubu emphasised key areas of focus, including job creation, digitisation, and National Identity Management
He also requested the World Bank's support in addressing the challenges posed by the removal of cross-sectoral subsidies, particularly in lessening the impact on less privileged Nigerians.
In his remarks, Mr. Banga commended President Tinubu for his efforts in addressing the economic challenges of the country.
''Yes, we give money and our dollars are very important but where we are really helpful is our expertise and knowledge and our experience from many markets. In that way, we will always be your friend and partner, not just with the money, but with our minds and our hearts and you should be rest assured about that," Banga said.'
Follow our socials Whatsapp, Facebook, Instagram, Twitter, and Google News.