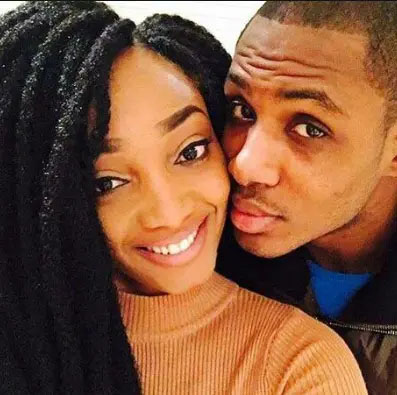 Sonia Adesuwa, the former wife of Nigerian footballer Odion Jude Ighalo, shared the reasons behind her decision to end their marriage. The mother of three cited fatigue from constant struggles and a priority shift towards her children.
She revealed this on her Instagram page, saying "I chose to walk out of my marriage not because I was tired of fighting but because I chose my children over marriage," Sonia stated. She encouraged women to stand up for themselves, emphasizing the importance of being strong self-advocates in marriage.
Reflecting on her marriage at the age of 19, Sonia disclosed that she invested significantly in her relationship, expressing the challenges she faced. She recounted an encounter with a fellow actress in 2018, who advised her to be prayerful, hinting at unseen struggles.
Sonia addressed rumors about her financial status, asserting that she was born with a "Silverspoon" and debunking claims of being pained and broke.
Recall that it was reported that their marriage failed to move forward in 2020, a few days ago, Sonia posted another cryptic message on her Instagram handle, "Move on bro. Tears won't solve anything, When a narcissist realizes you aren't coming back – the panic sets in"
Promising to create a platform for women facing struggles in their marriage, Adesuwa wrote; "I promise to open a platform in the future to help and encourage women who are going through hell in their marital home. They need to speak up. Remember, marriage is to enjoy, not to endure,".
Follow our socials Whatsapp, Facebook, Instagram, Twitter, and Google News.