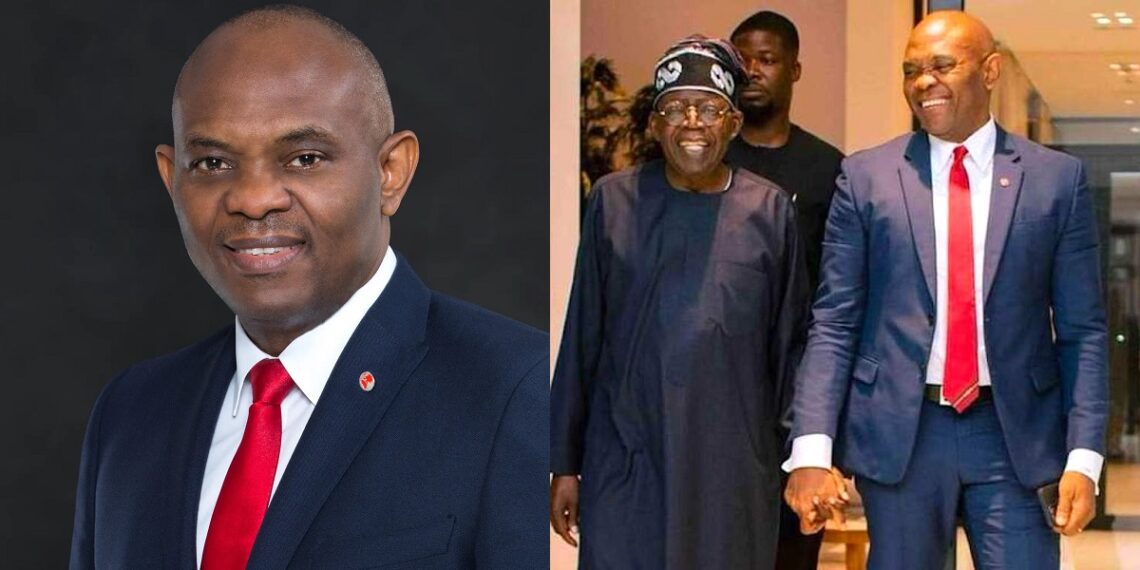 Popular businessman, Tony Elumelu, has refuted allegations suggesting that President Bola Ahmed Tinubu is planning to make him the next Central Bank of Nigeria (CBN) governor.
The billionaire business mogul, who chairs Heirs Holdings and Transcorp, dismissed these claims in response to a tweet made by a user identified as Imran Muhammad.
According to Imran, President Bola Ahmed Tinubu is considering appointing Tony as the Governor of the Central Bank of Nigeria.
"According to a Source President Tinubu is also considering Tony O. Elumelu as CBN Governor," he wrote.
In response, Tony Elumelu asserted that the news is false.
"LOL. No, please. This is false news! 🙏🏾," he wrote.
See below,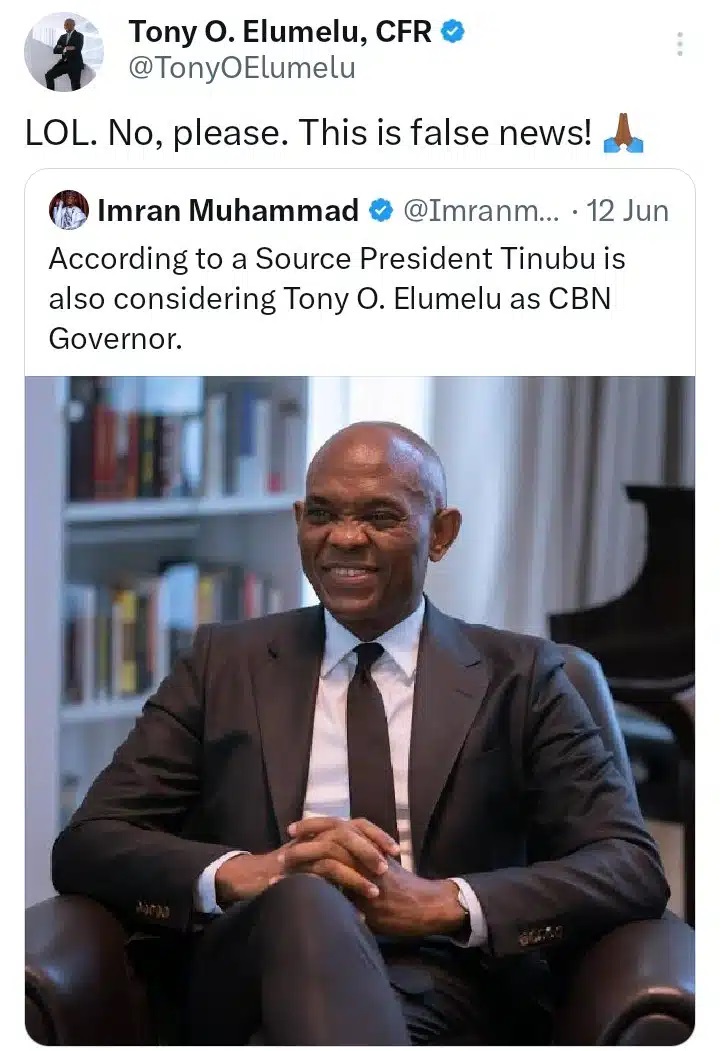 In other news, Femi Otedola has opened up on his relationship with businessman, Tony Elumelu, and how he betrayed him on two occasions.
The oil mogul shared details of how Tony Elumelu stabbed him in the back in a statement released recently amid his recent scramble for the ownership of Transcorp with the Heirs Holding Chairman.
Femi spoke extensively about his Transcorp shares deal and why he offered to buy the company for N250 million, which was turned down.
His words,
"In 2005, while Tony was the Managing Director of Standard Trust Bank he approached me to get funds to acquire UBA. I enthusiastically gave him $20million, which was N2 billion at that time to buy the necessary shares in UBA for the acquisition. After a short period of time the share price moved up and I decided it is was a good moment to sell and get out of the bank. However, Tony appealed to me to hold on to the shares as he was convinced that there were future prospects – so I kept the shares.
Follow our socials Whatsapp, Facebook, Instagram, Twitter, and Google News.